Chris Blankenship
Attorney at Law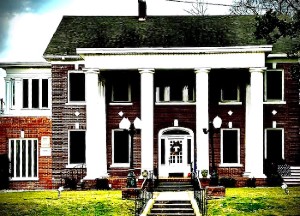 Seek legal assistance from a professional law firm. Blankenship Law Firm P.C. in Muskogee, Oklahoma, has been representing people and businesses in legal cases for more than 25 years.
Our goal is to work diligently and bring a positive impact on the lives and businesses of our clients. We make sure that each of our attorneys and staff members upholds our only standard, which is excellence. As much as we can, we will fight to protect your rights, property, and family.
"I use my experience in a wide range of legal areas to help my clients with all of their needs."
Credentials
Chris Blankenship has been practicing law successfully for the past two decades. He is a trusted attorney and judge. No case is too big or too small for the Blankenship team. Our legal staff will promptly attend to the details of your case for a successful outcome.
What We Believe
Don't fight the big insurance companies alone. They have many attorneys on their side. Let an experienced legal professional stand up for your rights. You need to be compensated for your losses on a timely and fair basis.
Education
J.D. — University of Oklahoma College of Law

M.B.A. — Northeastern Oklahoma State University

B.B.A. — Northeastern Oklahoma State University